i meant to post this awhile ago but i'm lazy. for christmas my guy had a custom munny made for me. i think it turned out amazing and i wanted to share with everyone.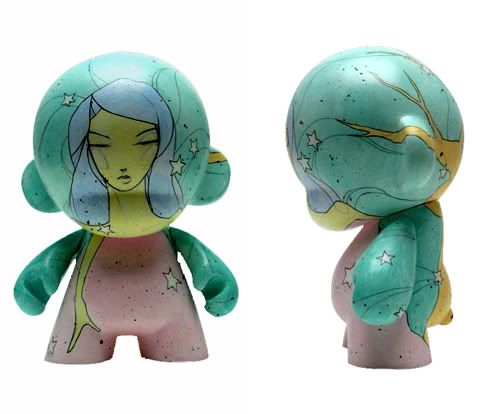 i don't have any pictures with the accesories which stinks..it was a whole eve theme..
it was done by sanithna phansavanh he did the Killer Peach in the United States Qee series. Such a nice guy, and amazing artwork. if anyone is interested his site is
http://www.sircle.net/
some neat stuff.