Hi! I have some items up for sale over at
cosmicdrive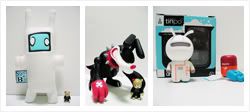 - [
Ordering Information
]
- [
Designer Urban Vinyl Toys
]
Hey guys, I tried to surprise my boyfriend and buy him one of those new kidrobot hoodies but I bought him the wrong size. They sold out of all the Large sizes so now I have to sell the hoodie. Help a girl out please...
http://cgi.ebay.com/ws/eBayISAPI.dll?ViewItem&ih=006&item=160042761994&rd=1&sspagename=STRK%3AMESE%3AIT&rd=1
I took pictures of my collection today, its pretty small. I started collecting around the first week of September. Most of them are just sitting in boxes because my dad is in the process of creating me a display cabinet, but its not done yet. I'll also say sorry for some of the pictures because they came out blurry.
My poor homeless figures :( haha
(
My Collection
Collapse
)